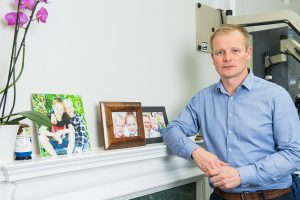 Dr Stone and the team of hygienists are passionate about the benefits of preventative dentistry. Identifying risk and preventing destruction of the teeth is always at the forefront of their minds.
DENTAL HYGIENISTS
There are four dental hygienists available at 29 Weymouth Street who offer full mouth debridement (cleaning) and polishing at three month or six month intervals to suit you. We can advise you on a bespoke maintenance programme.
OCCLUSAL PROBLEMS
Dr Stone has extensive experience in TMJ and more generalist occlusal problems, which are often resolved by realigning the teeth and fitting an overnight mouth splint. Dr Stone also fits sports mouth guards
"Occlusal problems can be indicated by teeth that are aching, worn, chipped or broken, fractured fillings and loose crowns.
Grinding or pain in your jaw joints, ringing in the ears and difficulty in moving your jaw could all be due to your teeth not aligning and meeting correctly"(Dr. Stone)
DENTAL SALIVA TESTING AND BACTERIAL ANALYSIS
This will help diagnose the causes of ongoing dental decay so that we can tailor your preventative needs with much more certainty. We may find that we need to alter your dental profile by using sophisticated and clinically proven techniques that will substantially reduce any future decay.