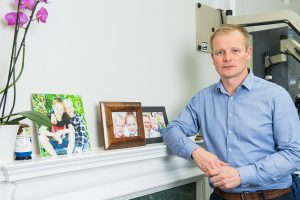 Dr Stone will be a happy to provide you with bespoke advice on which teeth whitening method will be appropriate for your concern.
Teeth whitening is now a popular cosmetic dentistry treatment used to brighten the natural colour of your teeth, without the need to modify or remove any of the tooth surface. Some teeth are naturally dark but teeth can also become discoloured over time, particularly through drinking tea, coffee and wine as well as through smoking.
The majority of cases can be treated successfully, quickly and cost effectively using modern tooth whitening techniques. Various options are available, some involving laser light in combination with special bleaching pastes for rapid results.
Dr Stone will be happy to advise you on the most proven techniques and what will work better for you. For an initial consultation please call 020 7580 0646 to book your appointment.